A few projects in advising companies on their strategic plan for internationalization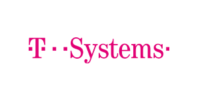 Project 1 : Opportunity study and choice of a scenario for the execution of the offshore strategy in the Maghreb
Client : The systems integration branch of one of the European leaders in IT services (T-Systems)
Mission Context: A "systems integration" activity that must revisit its service production strategy in a context of strong pressure on average daily rates (TJM), scarcity of resources and rising costs on the French market.
Client's goal: To gain knowledge about the offshore software development context in Morocco, obtain the necessary information rapidly, meet the key actors, identify and compare various execution plans.
Our intervention: Conducting a study on the offshore development sector in Morocco, listing the key elements of assessment for potential investors (global context and labor market, investment incentives, infrastructure, quality of resources) Organizing a 3-day trip for the client's General Management in Morocco: providing advice on the public and private actors to meet, accompaniment during business meetings, analysis of the information collected and guidance in the choice of a definitive offshore strategy.
Results: Our client's successful establishment in Morocco, within 6 months of the end of the mission and the development of offshore software in systems integration agreements.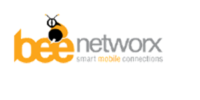 Project 2 : Conducting a business's expansion into Europe
Client : Canadian start-up specialized in data mobility solutions (Bee Networx)
Mission context: International expansion initiated in the United States and Europe.
Client's goal: To test its data mobility offer with telecommunications equipment manufacturers and IT integrators in the utilities sector, and to identify possible partners.
Our intervention: Carrying out an operational market study with 50 key market players (qualification targets, presentation of the technology, assessment of opportunities…), identifying and introducing potential partners to the client, and advising the client during the testing process.
Results: A partnership agreement/protocol signed with a leading IT services company.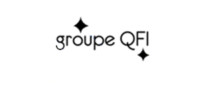 Project 3: Consulting on development and financing strategies
Client : Software publisher, specialized in Hygiene, Safety and Environment solutions (QFI Group)
Context of the mission: A need for short-term financing to ensure working capital positivity and allow for the development of a new activity.
Client's goal: To find private investors who have a good knowledge of the business, and are willing to invest in the company's capital.
Our intervention: Drawing up a presentation document of investment opportunities, identifiying the possible approaches and introducing the investors, conducting a due diligence process about those investors, advising the customer on development and growth financing strategies.
Results: Adoption of a new development strategy based on a rationalization of the existing activity and the implementation of an efficient commercial strategy.
A few projects in talent recruiting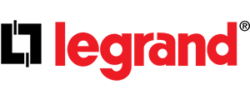 Project 1 : Recruitment of a sales team in Algeria
Client : Global specialist in electrical and digital building infrastructures
Mission context: A need to reinforce the team in Algeria following a series of defections, and in a "war for talent" context.
Client's goal: To recruit the best professionals without jeopardizing the company's internal compensation equity.
Our intervention: Building a global sourcing strategy using all appropriate search methods: press advertisement, internet, direct approach. Advice to the client on the compensation policy – Assessment and pre-selection of candidates, advice on their adequacy for each position.
Results: Stability and loyalty, allowing for better efficiency, within a solid sales team.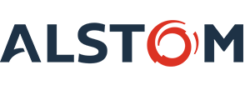 Projetc 2 : Recruitment of HR managers and assistance to HR functions in the Maghreb / Middle Eastern region
Client : World leader in electricity production and transport (Alstom)
Context of the mission: : An HR service? in the process of being set up and strengthened in the Maghreb / Middle Eastern area.
Client's goal: To recruit HR managers for the whole region and to provide HR support to operational entities.
Our intervention: Setting up a network of consultants and intermediaries throughout the zone, recruitment of HR professionals (direct approach), assistance to the regional HR management and operational teams (providing assessment tools and conducting job interviews).
Results: A partnership built with the HR teams since 2008.
Project 3 : Recruitment of high level consultants in the consulting field
Client : Consulting firm, leader in Maghreb
Mission Context: The need to attract top level talents to win new consulting business.
Client's goal: To recruit the best professionals without jeopardizing the firm's internal compensation equity.
Our intervention: Talent sourcing in Paris and Casablanca, assessment of candidates using a compentency-based matrix (co-created with the client), advice on the
terms of recruitment and compensation.
Results: Successful integration of a project manager; redefinition of the recruitment strategy following Elecio Consulting's advices.
A few projects in HR training

Project 1 : Drawing up a development and assessment program for sales teams in Algeria
Client : Global specialist in electrical and digital building infrastructures (Legrand)
Mission context: A context of business development and organic growth in the Arab Mediterranean countries, with issues linked to the tense economic, social and political situation.
Client's goal: To increase the competencies of the sales and customer support teams, to conduct an assessment of their key competences and to define collective and individual progress plans.
Our intervention: A two-months intervention with the teams (sales and general management in particular) : drafting and developing a plan, conducting training workshops and assessing key competencies, advising the general director on the implementation of individual and collective progress plans.
Project 2 : Share best business practices within the car sellers network
Client : European car manufacturer
Contexte de la mission :  Issues with the quality and delay in the delivery of new vehicles.
Client's goal: To standardize? the best practices implemented within the sellers network in order to tackle these problems.
Our intervention: Coming up with a problem-solving process, organizing and conducting six day-long seminars throughout France in partnership with the Regional Directors and the Network Management, standardization of more than 55 best practices to be distributed accross the network.
Results: Implementation by a support team of the "good practice workshop" methodology, increase of the network's satisfaction towards the brand.
Project 3 : Leadership training seminar for twenty Country Managers
Client : One of the world's leading organizations for standards certification and verification
Mission Context: : A global service activity sponsored by developed countries and carried out in emerging countries + young Country Managers facing quality, productivity and business efficiency challenges worldwide.
Client's goal: To organize an international meeting for twenty Country Managers from the EMEA (Europe Middle East & Africa) zone in order to present our strategy and spread a leadership culture.
Our intervention: Preparing meetings with the client's internal training department; drawing up a training program on leadership, developing tools to help the thought process adapted to the client's context.
Results: An exchange of good management practices and cooperation development between professionals in different countries (Country Managers).